The Dreamside Road – A Serial Novel
If you would like to start reading, begin here.
Five years after the world fell into chaos, a treasure of artifacts is up for grabs. The relics of the Dreamside Road offer a power that could help rebuild or annihilate what remains.
Orson Gregory is an adventurer for hire, but hunts this treasure for answers, not glory. Enoa Cloud's late aunt helped hide the Dreamside Road, but following in her aunt's supernatural tradition offers her as much peril as power. Together, Orson and Enoa battle a magic-obsessed militia, clash with a host of rivals, and face constant adventure on their journey to find the Dreamside Road.
A more detailed description can be found with the Table of Contents.
Wayfarers Highway – the Original Novel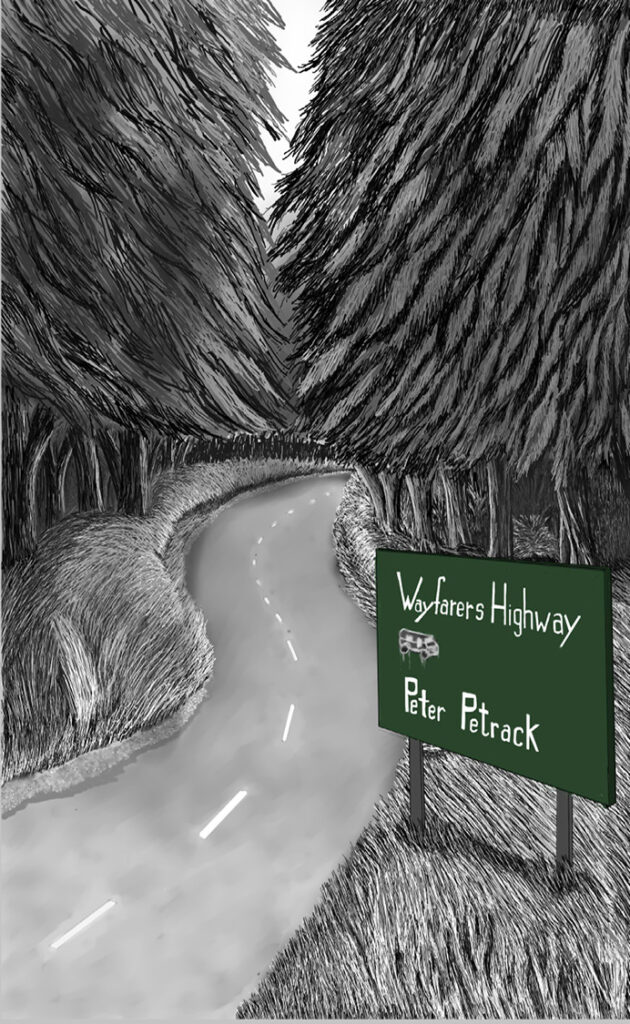 "An intriguing and wildly entertaining novel. It mixes the fantastical and the everyday, which in effect makes the fantasy elements more realistic, and even plausible. Thoughtfully written and conceived, it's the rare novel that manages to have feet in two genres – fantasy and literary fiction – while being successful at both. Plainly, you won't read another book like Wayfarers Highway." – Henry Baum, SPR
Told in his own words, Orson Gregory relives his journey from helpless outcast to modern adventurer.
Read more about Wayfarers Highway.
Buy the book: